Jazz techniques and practice for improvisation  
General jazz practice
I suggest these progressive exercises:
Learn all major, minor and… blues scales
First play the scales for an octave just with the right hand, then with both hands; play for 2 and 4 octaves with both hands.
Learn all chords

 in every key.

Play the chords of every key with right hand then with both hand.
Learn to analyze

music

Practice to analyze every music style with scores or if you want by ear. Write keys, chord types, degrees of the chords, modulations (key changing) on the scores.
Analyze melody and write the harmonic role of every note (Chordal

note, turning note, passing note…).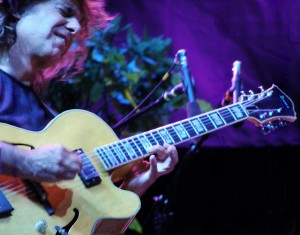 Arpeggiate all chords
Arpeggiate all 7th chords with right hand (but not only) in their four inversions.
Begin to improvise just using the chordal notes
Improvise only on a chord and using just the four chordal notes
(also out of time )
Improvise just using continuous eighth notes, eighth-triplet notes, sixteenth notes.
For pianists : improvise on a song using just the four chordal notes, moving the melody up and down the whole keyboard and playing the chord with the left hand. (You have to play this chord around C4 and moving the notes less possible when you change the chord )
Improvise using a melodic item one at time
Practice a melodic item out of time and just on a chord
Improvise using the suggestions on musical phrase
Practice a phrasing item out of time and just on a chord
Some important considerations
Mastering these jazz techniques needs many, many hours of playing but it is amusing and you can feel what creating music means.
Besides, these techniques are the same of composing songs or any other music style.
Composing is easier than improvising because you can correct your mistakes.
However I will suggest you some easy techniques to correct some melodic errors.
Sometimes many new and interesting ideas come from so called harmonic "mistakes".
Improving jazz practice and techniques
Ear training
Use this free tool – Functional ear trainer in www.miles.be
Transcription – Powerful!
Select your best songs or solos and transcribe them on paper using your piano or keyboard, then transpose them in all keys. I think this is the MOST IMPORTANT AND POWERFUL DRILL TO LEARN IMPROVISATION
Transposing
Transpose some phrases in all keys
Singing
Sing the notes you are improvising
Listening great artists to analyze jazz techniques
Listening
Every musical style but good music, that is great artists
When you listen to music, analyze it!
Piano improvisors
Listen to these masters of piano improvisation:
Bill Evans
Keith Jarrett
Herbie Hancock
Chick Corea
Ahmad Jamal
Oscar Peterson
Bud Powell
McCoy Tyner
Many others…
Improvisors
Other instruments:
Miles Davis ( Trumpet )
Charlie Parker ( Alto Sax)
John Coltrane ( Tenor Sax )
Pat Metheney ( Guitar )
Resources and jazz practice on the Art of improvisation
So, you need to work following several directions: studying music harmony, developing your hearing, listening great artists and above all playing many hours on your instrument: remember to play correct harmonic and melodic notes and above all do not play random sounds.