Jazz improvisation, piano improvising, music harmony and theory
MIOP means Musilosophy Improvisation Open Project.
"Improvisation means real time composing...
Improvisation means composing new ideas...".
Music bases on harmony.
Melody and improvisation base on chords and scales.
Accompaniment base on chords and scales too.
Chords base on scales.
Scales base on physic, mathematical principles and music traditions.
Music traditions base on human perception, technology, economy, history, religion.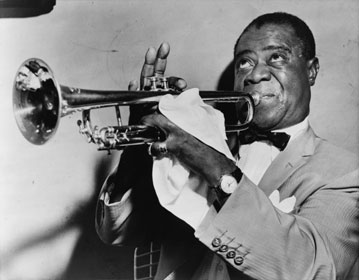 You need to know the following items to improvise and compose in a right and nice way:
first you have to know all major and minor scales and relative keys and all chords in every keys. Then you must play all chord inversions and the building melody techniques.
You have to practice so much so you can play right melodic lines with swing and without thinking about scales, rules, keys...
Phrasing is the following step.
You must learn to begin and finish melodic phrases from every point of measure.
Ear training, transcribing, music harmony, transposing, voicing, harmonization are other important and fundamental techniques to learn jazz improvisation and composing.
These techniques can give you the skill for express the music you have inside.
Learning jazz improvisation is not simple. The theory and harmonic concepts you have to learn are few and easy to understand but the fundamental concept is just one: to learn improvisation you have to play much and practice for a longtime!
I used to compare improvisation with language. Improvisation is a language, you can express ideas, concepts and emotions and sometimes much deeper than language. So, as well as you have to study and practice a lot to learn English or French or Italian so you have to do the same with music improvisation.
You do not need to understand difficult concepts but without doubts you must be patient. Here in this site I offer free resources to learn this art but be patient if my English is not perfect.
I have published also another site to learn music theory and harmony